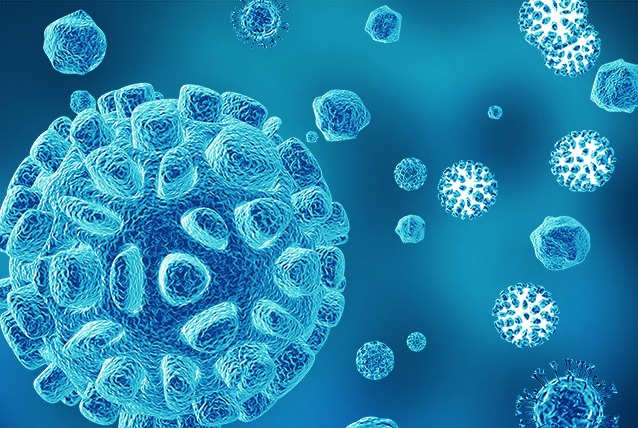 Individuals who are carriers of hereditary pathogenic variants exhibit a higher risk (usually ≥50%) of developing cancers during their lifetime. These cancer-related variants are the predisposition to cancer. Therefore, early detection gives you opportunity to maximize health outcomes for your high-risk patients group with patient-tailored screening programs, preventive measures and proactive treatment.
Parameters
NovoFocus™ CR

Cancer Type

Multiple Cancers

Sample Type

≥ 5ml Blood

Turnaround Time

15 Calendar Days
Novogene Quality Assurance
Comprehensive Gene Coverage for Herediatary Cancer Screening
Through one sample and one test, NovoFocus™ CR can screen the whole exon regions of the genes which are recommended by international guidelines.
Advanced Technology
Using NGS platform and unique proprietary technology, assess the SNP, InDel, and large fragment deletions at once.
Authoritative Database
Integrated internationally recognized databases to interpret data and generate report.
Competitive Price
With top tier sequencing capacity and superior process efficiency, Novogene offers highly competitive prices for all our services.
Who Benefits from NovoFocus™ CR ?
Individuals with a positive family history (several generations) of same or different cancers.
Anyone who would like to find out more about their risk of developing cancer.
NovoFocus™ CR Workflow

NovoFocus™ CR contains 106 genes associated with hereditary cancers. The genes are carefully selected with the potential risks of developing one or more of the following hereditary tumors.
What Does NovoFocus
™ 

CR Detect?
Associated Genes Across 8 Important Hereditary Cancer Types
Genes
Breast
Ovarian
Colorectal
Uterine
Renal
Pancreatic
Gastric
Prostate
Others
APC
●
●
●
ATM
●
●
●
●
●
●
AXIN2
●
BARD1
●
BRCA1
●
●
●
●
●
●
BRCA2
●
●
●
●
●
●
BRIP1
●
●
BUB1
●
BUB1B
●
●
BUB3
●
CDH1
●
●
●
CDKN2A
●
●
CHEK2
●
●
●
●
●
ELAC
●
EPCAM
●
●
●
●
●
●
●
FH
●
FLCN
●
●
HNF1A
●
HOXB13
●
MET
●
MLH1
●
●
●
●
●
●
●
●
MLH3
●
●
●
MSH2
●
●
●
●
●
●
●
MSH6
●
●
●
●
●
●
MUTYH
●
NBN
●
●
●
PALB2
●
●
●
●
PMS1
●
PMS2
●
●
●
●
●
●
●
PRSS1
●
PTEN
●
●
●
●
●
RAD51C
●
●
●
RAD51D
●
●
●
RNASEL
●
SDHA/SDHB

●

●

SDHC/SDHD
SMAD4
●
●
STK11
●
●
●
●
●
●
●
TP53
●
●
●
●
●
VHL
●
●
●
(*OMIM Database and NCCN Guidelines)
| Positive Results | Uncertain Variants | Negative Results |
| --- | --- | --- |
| Pathogenic/Likely pathogenic Medical Management Based on Recommendations for the Specific Variants | Uncertain Significance Variant Surveillance and Medical Management Based on Personal/Family Cancer History | Likely benign/Benign Recommendations based on general population cancer risk screening |